Today's News: August 13, 2019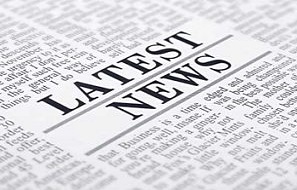 World News
Beijing raises stakes with 'terrorism' warning
SCMP – Thousands bring Hong Kong International Airport grinding to a halt leaving 180 flights cancelled and travellers stranded, while police play down State Council's Hong Kong and Macau Affairs Office terrorism comments and say they will treat situation like a 'violent protest'.
>> Related: Hong Kong protests disrupt airport for second day
Fighting around Tripoli resumes, 2-day truce ends – Libyan officials
RT – The fighting around Tripoli has resumed, following a two-day truce observed during the Muslim holiday of Eid al-Adha, according to Libyan officials.
They said on Tuesday that the self-styled Libyan National Army led by commander Khalifa Haftar carried out airstrikes overnight on the southern outskirts of Tripoli, AP reports.
The militias allied to the UN-backed government in Tripoli also shelled Haftar's forces in the area. Both sides had accepted a UN-proposed truce during Eid al-Adha, which began Sunday.
Putin's private army tightens Moscow's grip on Africa
Edition – There's nothing secret about Russia's presence in the Central African Republic. The streets are plastered with propaganda posters proclaiming "Russia: hand in hand with your army!" A local radio station churns out Russian ballads and language lessons. New recruits to the army are being trained in Russian, using Russian weapons.                     But the Russian campaign in this war-torn country is anything but straightforward, drawing on a mix of guns-for-hire and clever PR to increase Moscow's influence, outmaneuver its rivals and re-assert itself as a major player in the region.
U.S. News, Politics & Government
Daily Mail – FBI agents were seen raiding Jeffrey Epstein's private US Virgin Island, which has been dubbed 'Pedophile Island', as the sex trafficking probe around the now deceased billionaire intensifies, as exclusive DailyMailTV footage shows the search being carried out.
A large group of FBI officers were seen disembarking speedboats at the pier of Little St James on Monday morning and driving around on golf carts after the 66-year-old was found dead by suicide in his New York jail cell early on Saturday morning.
Other officials with 'FBI' lettering on clear display were later seen overlooking the crystal blue sea from the top of Epstein's remote luxury home off the coast of St Thomas.
The search comes after 2,000 pages of documents detailing the lurid allegations of his sexual abuse of underage girls were unsealed to the public on Friday, adding more fuel to the fire of the government's case of sex trafficking against Epstein.
Murder or Suicide? High Stakes, Huge Challenges in Epstein Investigation
Judicial Watch – The death of financier and alleged sex trafficker Jeffrey Epstein in a high-security federal jail cell in Manhattan has lit up social media with conspiracy theories. Was it murder? Suicide? The wealthy Epstein for decades cultivated the rich and powerful: heads of state, barons of commerce, royalty. He skated on earlier Florida sex charges, a controversy that eventually brought down Labor Secretary Alex Acosta. According to conspiracy theories cresting on the internet, Epstein's recent federal indictment on sex trafficking charges threatened too many prominent people—so somebody, somehow, bumped him off.
NY Times: Epstein Had 'Dirt on Powerful People'
Newsmax – Admitted sex offender Jeffrey Epstein last year told a New York Times columnist he had potentially damaging or embarrassing information about a large number of rich, famous and powerful people.
"The overriding impression I took away from our roughly 90-minute conversation was that Mr. Epstein knew an astonishing number of rich, famous, and powerful people, and had photos to prove it," Times' columnist James Stewart wrote Monday carrying the headline "The Day Jeffrey Epstein Told Me He Had Dirt on Powerful People."
Fourth NRA Board Member Resigns
Newsmax – Julie Golob on Monday resigned from the National Rifle Association board, becoming the fourth board member in the past two weeks to quit, The Washington Post reports.
Economy & Business
US postpones tariffs on some Chinese products, including cell phones & laptops
RT – Further US tariffs on some Chinese imports are set to be delayed until December 15, the United States Trade Representative (USTR) has announced.
Middle Class Death Spiral: Consumers Have Never Been In More Debt, And Bankruptcies Are Surging
Economic Collapse – This wasn't supposed to happen.  During the relative economic stability of the past few years, the middle class was supposed to experience a resurgence, but instead it has just continued to be hollowed out.  The cost of living has risen much faster than wages have, and as a result hard working families all over America are being stretched financially like never before. Even though most of us are working, 59 percent of all Americans are currently living paycheck to paycheck, and almost 50 million Americans are living in poverty.  In a desperate attempt to continue their middle class lifestyles, many Americans have been piling up mountains of debt, and it has gotten to the point where we have a major crisis on our hands.
According to the New York Post, the total amount of debt that U.S. households have accumulated is about to cross the 14 trillion dollar mark for the first time ever…
Energy & Environment
Villages evacuated as wildfire rages on Greek island of Evia
Al Jazeera – Over 200 firefighters battling wind-fanned blaze backed by 75 fire trucks, five water-bombing helicopters and six jets.
Science & Technology
Hungary Announces Investigation into Social Media Censorship in Europe
Breitbart – Hungarian Justice Minister Judit Varga has announced that she will be starting an investigation into censorship of political views on social media in Hungary and across Europe.
Health
Potent health benefits of cilantro and coriander seed
Mercola – Cilantro and coriander seed are names identifying the two stages of development of the plant genus Coriandum sativum. Cilantro refers to the initial leafy stage. Once it flowers and develops seeds, it becomes known as coriander.
Recent research has found cilantro leaf contains a potent potassium channel-activating anticonvulsant, suggesting it may benefit those suffering epileptic seizures.
Cilantro activates specific potassium channels responsible for regulating electrical activity in your brain, thereby reducing seizure activity.
The primary active ingredient in coriander seed is linalool, which has been shown to prevent oxidative damage, inhibit microbial growth, enhance mood, improve cognition, alleviate anxiety, protect against neurological diseases and reduce pain.
Medicinal use of Coriandum sativum — including both leaves and seeds — include treatment of stomachache and nausea, digestive complaints, upper abdominal complaints such as uncomfortable fullness, flatulence and griping (cramps or spasms in the bowel or stomach) and constipation
Massachusetts man with deadly mosquito-borne virus in coma, daughter says
Fox – A Massachusetts man who was diagnosed with a potentially deadly mosquito-borne virus known as Eastern Equine Encephalitis (EEE) virus is reportedly in a coma, his family says.
New Mexico woman diagnosed with West Nile virus in state's first human case this year
Fox – A New Mexico woman has been diagnosed with West Nile virus, marking the first human case of the mosquito-borne ailment in the state this year.
CNN – Some packages of Dole baby spinach have been recalled because of concerns about salmonella contamination.