Today's News: August 06, 2018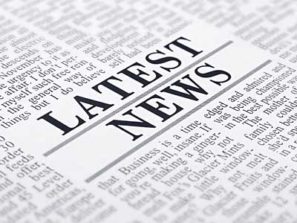 World News
Iran Guards says it held Gulf drills as U.S. tensions rise
Reuters – Iran's Revolutionary Guards confirmed on Sunday it had held war games in the Gulf over the past several days, saying they were aimed at "confronting possible threats" by enemies, the state news agency IRNA reported.
US revives sanctions to further damage Iran's economy
Reuters – The Trump administration expects economic sanctions that it is re-imposing on Iran this week to further cripple the Iranian economy and will aggressively enforce the measures, senior U.S. administration officials said on Monday.
>> Related: EU blocking US sanctions against Iran to protect European companies
CBS News: Illegal Border Crossings From Canada Into US Up 142 Percent
Newsmax – The number of people caught illegally crossing the border from Canada into the U.S. is up 142 percent, CBS News has learned.
Border Patrol agents apprehended 445 people entering the United States from Canada in the first six months of 2018. During the same period in 2017, that number was 184, the CBS report said.
Syria chemical weapons chief assassinated
AP – A research director at a military agency linked to Syria's chemical weapons program was assassinated, a newspaper close to the Syrian government reported Sunday.The pro-government al-Watan newspaper reported on its website that Aziz Esber, of the Scientific Studies and Research Center, died in a blast targeting his car Saturday night, in Syria's Hama province
Russia names Steven Seagal 'goodwill ambassador' to USA
Telegraph – Russia's Foreign Ministry said on Saturday it had made Steven Seagal, the American actor, its special representative for Russian-US humanitarian ties, a role it said was meant to deepen cultural, art and youth ties between the two countries.
U.S. News, Politics & Government
10 killed, 53 wounded in Chicago weekend shootings
WLS – A violent weekend in Chicago left 10 people dead and dozens more wounded, police said.
At a press conference Monday morning with Mayor Rahm Emanuel, Chicago Police Superintendent Eddie Johnson said more needs to be done to hold repeat gun offenders accountable.
"It is the same people who are pulling the triggers in some of these communities. This isn't a widespread issue among citizens of the city. This is a small subset of individuals who think they can play by their own rules because they continue to get a slap on the wrist when we arrest them," Johnson said.
Las Vegas police end investigation into massacre without 'definitively' determining what motivated the gunman
Washington Post – Nearly a year after a gunman in Las Vegas carried out the deadliest mass shooting in modern American history, police say they have concluded their investigation without being able to determine what motivated the massacre.
The Las Vegas police announced this on Friday, just two months before the first anniversary of the Oct. 1, 2017, attack that killed 58 people and injured hundreds more at a country music festival on the Las Vegas Strip. Officials said Stephen Paddock fired from his 32nd-floor suite at the Mandalay Bay Resort and Casino for more than 10 minutes before eventually turning one of his guns on himself.
In a 181-page report released Friday, police said that while searching for a possible motivation they scoured the gunman's financial history, explored his movements and actions leading up to the shooting and spoke with his girlfriend, ex-wife, other relatives and his doctor. After all of that, though, they were still unable to answer the pivotal question that has lingered since the carnage.
Antifa Crashes Three Rallies, Causing Violence in Berkeley, Portland and Rhode Island
Edward Griffin Need To Know – Three rallies to 'Refuse Marxism' were counter-protested by masked Antifa members.  Police cracked down on the radical leftists, but allowed their masks to remain, which is illegal in most states. When Antifa is unmasked, they may be identified and held accountable for their crimes, so the level of violence is de-escalated.  Antifa physically attacked people at all three venues.
Reports: Sen. Dianne Feinstein's Personal Driver For 20 Years Was A Chinese Spy
The Federalist – Sen. Dianne Feinstein's office was infiltrated by a Chinese spy who worked as her driver and attended official functions on her behalf for 20 years, according to new reports from Politico and The San Francisco Chronicle.
Feinstein reportedly had no idea that her office was being infiltrated by a man who was feeding information to an individual linked to China's Ministry of State Security. She was "mortified" when the FBI showed up at her Washington DC office five years ago to warn her about the mole.
Feinstein, who was serving as chairwoman of the Senate Intelligence Committee at the time, had access to classified intelligence that would be extremely valuable to the Chinese government. She forced her driver to resign shortly thereafter and did not tell her staff about the incident, according to an unnamed source cited in the Chronicle.
David Hogg protests outside NRA HQ — protected by armed guards?
The American Mirror – Anti-gun protester David Hogg hates guns — but apparently not enough to not be protected by them.
Hogg and a collective of anti-Second Amendment agitators protested outside the NRA headquarters on Saturday, and as the group points out, he was protected by armed guards.
Dangerous Precedent: Wholesaler Charged with Trafficking Marijuana For THC-Free CBD Gummies
Free Thought Project – Cannabidiol or CBD, an important non-psychoactive compound found in cannabis and hemp plants, has been growing in popularity across the United States due to widespread reports of medical benefits for a variety of different ailments.
In most states, CBD is sold openly in stores and online, however, the compound still exists in a murky legal grey area, which allows authorities to arrest people on a whim for something most people perceive as perfectly legal.
Last year, the DEA issued a statement to "clarify" their stance on the legality of CBD, saying that the substance has always been illegal. These laws have been rarely and selectively enforced, but people out there are still getting locked up for possession of CBD.
One such case happened late last month, on July 30, when detectives intercepted multiple packages of CBD gummies that were being shipped to a man who works as a wholesaler for cigarettes and other items that are often sold at gas stations. According to The News Observer, one of the packages were opened at a UPS terminal in Raleigh, North Carolina and police were called to investigate.
The packages reportedly contained over 200 pounds of CBD gummies, all of which the wholesaler, 47-year-old Ayman Tamim Nu Man Alqazah, believed to be legal.
Alqazah was arrested and charged with trafficking marijuana, despite the fact that there is no THC in the items that were shipped to him.
Economy & Business
The Future Of Money: U.S. Holds Two Important Congressional Hearings On Cryptocurrency In The Same Day
Coinivore – A congressional hearing before the U.S. House Committee on Agriculture yesterday entitled "Cryptocurrencies: Oversight of New Assets in the Digital Age", for the most part, was positive towards the impact that cryptocurrency and digital assets can have for the economy and future. While a second hearing on cryptocurrency titled "The Future Of Money" was also scheduled for the same day discussing its potential to replace fiat currencies.
>> Related: Goldman Sachs New CEO David Solomon Is Pro Cryptocurrency As Bitcoin Surges
iPhone Chipmaker Hit With Crippling Computer Virus
Bloomberg – Taiwan Semiconductor Manufacturing Co., which makes chips for the iPhone and other devices, is recovering from a debilitating computer virus but warned of delayed shipments and reduced revenue because of the impact on its factories.
Energy & Environment
President Trump Grants California 'Major Disaster' Relief for Wildfires
Breitbart – President Trump signed a 'Major Disaster' declaration on Saturday paving the way for California to receive fire mitigation funds and recovery grants and low-cost loans for Shasta County individuals and business owners.
>> Related: Military to Deploy 200 Soldiers to Battle California Wildfires
Government Created The Plastic Straw And Pollution Problem By Banning Hemp
Activist Post – The recent ban of plastic straws in numerous municipalities throughout California is a striking example of how the government passes revenue-generating laws in a frantic attempt to solve problems of their own making.
There is no doubt that plastic pollution is a serious problem that needs to be addressed by the people of the planet. According to a report published by the Ellen MacArthur Foundation, by the year 2050, there will be more plastic in the oceans than there are fish. Right now, one garbage truck of plastic is dumped into the ocean every minute.
However, forcing people to pay fines for using plastic straws is not the solution. Instead, finding alternatives and cleaning up the existing mess in the oceans should be the focus. Furthermore, the government should not be entrusted with solving this problem, as they are largely responsible for fact that plastic, instead of hemp, is used for most everyday products.
Although hemp was just officially made illegal in 1970 as a part of the Controlled Substances Act, it was not considered as a viable source for most commercial merchandise throughout the 20th century as a result of cannabis prohibition. Prior to cannabis prohibition, hemp was used for a surprising number of industrial products, including most paper, fabric, textiles, and paints.
As the Free Thought Project has reported, hemp production—if it were legalized nationally—could replace a number of products that pollute the environment.
Science & Technology
Twitter Suspends Black Conservative For Changing NYT Bigot's Tweets From "White" To "Jewish" And "Black"
Zerohedge – In response to the New York Times' decision to stand by their most recent hire – open bigot Sarah Jeong, who really hates white people, men (especially white men), and cops – black conservative Candace Owens carried out a thought experiment  we mentioned last week in which we replaced the word "white" with "black" to illustrate Jeong's animus.
YouTube removes Alex Jones' page, following bans from Apple and Facebook
CNCB – YouTube removed Alex Jones' page, following similar moves from Apple, Facebook and Spotify.  YouTube said in a statement that Jones repeatedly violated its policies
Facebook to Banks: Give Us Your Data, We'll Give You Our Users
WSJ – Facebook has asked large U.S. banks to share detailed financial information about customers as it seeks to boost user engagement
Health
Michigan Water Emergency Declared After Cancer-Toxin Found in Drinking Water
Off Grid News – Residents of another Michigan community have found themselves without safe drinking water. Frighteningly, another Michigan water emergency was announced after a carcinogenic (cancer-causing) toxin was detected.
Traces of the carcinogen PFAS 20 times over the safe levels were detected in Parchment's water supply, Michigan Live reported. Parchment is a suburb of Kalamazoo. Some unincorporated neighborhoods in Cooper Township were also affected
6 DEET Dangers + Safer Science-Backed Swaps
Dr. Axe – In an effort to avoid bug bites and insect-borne diseases like Zika, West Nile, Keystone virus and Lyme disease, you may automatically turn to products containing DEET, which is known to be the most effective insect repellent on the market. Although the synthetic compound's been in use for more than 40 years, researchers point out that it may pose some harmful side effects.
Better DEET Alternatives
Insect repellents that line the shelves of your local grocery and drug stores can be divided into two categories — those made with synthetic chemicals and those made with plant-derived essential oils and ingredients. Because many consumers are reluctant to apply DEET to their skin, in fear of developing an allergic reaction or even more serious side effects, natural or possibly safer alternatives have become readily available. Here's a breakdown of some of the best alternatives to DEET:
Oil of Lemon Eucalyptus: Oil of lemon eucalyptus is the only plant-based active ingredient for bug repellents that's approved by the CDC. Studies show that it has protective effects against mosquitos and ticks, and Consumer Reports testing confirms this.
Citronella Oil: Scientific evidence suggests that citronella oil is an effective alternative repellent against mosquitos and has a protection time of about two hours. The EPA has categorized citronella oil as an insect repellent due to its high efficacy, low toxicity and customer satisfaction, but it may not be as effective in higher temperatures.
Picaridin: Picaridin is a synthetic compound that resembles the natural compound piperine, a compound found in the group of plants that produce black pepper. It's used on human skin to repel mosquitoes, ticks, fleas, biting flies and chiggers.
Geraniol: Geraniol is an extracted oil that comes from plants such as geraniums and lemongrass. It is known for its ability to repel mosquitos and ticks.
Soybean Oil: Soybean oil is an active ingredient in some natural insect repellents used to protect humans against mosquitos.
Pure, organic maple syrup is a delicious superfood
NaturalNews – Researchers shared the many benefits of pure, organic maple syrup in a symposium at the 253rd annual American Chemical Society (ACS) meeting in San Francisco held in early April 2017. The symposium was the very first worldwide symposium focused on the health benefits of pure, organic maple syrup.
he following are some of the beneficial properties of maple syrup discussed at the symposium: Antimicrobial
Antioxidant
Functional food
Immune-boosting
Prebiotic
16 Reasons to Eat More Strawberries
Heart Attack Risk Reduction
Heart Disease Prevention
Vitamin C Boosters
Alzheimer's Disease Prevention
Memory Loss Reduction
Antidepressant Capability
Blood Sugar Balancing
Stroke Damage Repair
Bowel Health Boosters
Blood Pressure Regulator
Melanoma Protection
Prostate Cancer Fighting-Ability
Anti-inflammatory and Anti-Pain Properties
More Anti-Cancer Activity
Fat-Burning
Delicious and Versatile
Please follow and like us: