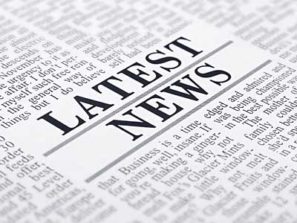 World News
Royal baby: Duke and Duchess show off new son
BBC – Prince William and Catherine leave hospital after the arrival of their third child, an 8lb 7oz boy.
Houthi political chief Saleh al-Sammad killed in Saudi air raids
Al Jazeera – Houthi-run Al-Masirah TV reporting that Saleh al-Sammad was killed in raids targeting Hudaida province on Thursday.
Multiple pedestrians hit by van in Toronto
BBC – Numerous pedestrians hit by van that fled the scene in Toronto, extent of injuries unknown, police say
European Rights Court Rejects Appeal from Parents of Dying UK Baby
AP – The European Court of Human Rights on Monday rejected a case from British parents who want to take their terminally ill toddler to Italy for treatment instead of allowing a U.K. hospital to remove him from life support.
Paris attacks suspect gets 20-year sentence in Brussels trial
Infowars – A Belgian judge on Monday sentenced Salah Abdeslam, the prime surviving suspect in the 2015 Islamic State attacks on Paris, to 20 years in prison over a shootout with police in Brussels in 2016.
U.S. News, Politics & Government
Judicial Watch Announces 'Deep State Update' Special Panel Presentation
What Really Happened – Conservative watchdog group Judicial Watch announced it will be holding a 'Deep State Update' special panel presentation on Tuesday, April 24th at 11:45 AM EST.
Waffle House Shooting: Police Say Suspect Is in Custody
New York Times – The police said Monday they had arrested a suspect in the killing of four people at a Waffle House in Nashville, ending a wide search that had unnerved one of the largest cities in the South.
Emmanuel Macron Heads to White House to Lobby Trump on Iran
New York Times – President Emmanuel Macron of France was scheduled to arrive at the White House on Monday on a mission to persuade President Trump not to scrap the multinational nuclear agreement with Iran, even as Tehran's foreign minister warned that there was no alternative to the deal and "it is either all or nothing."
Trump's Travel Ban Faces U.S. Supreme Court Showdown
Infowars – The first big showdown at the U.S. Supreme Court over President Donald Trump's immigration policies is set for Wednesday when the justices hear a challenge to the lawfulness of his travel ban targeting people from several Muslim-majority countries.
Science & Technology
DARPA Wants to Merge Human and Computer Cyber Defenders
Infowars – The Pentagon's long-horizon research and development wing is betting it can combine human and computer cyber defenders in a way that adds up to more than the sum of their parts.
The program, from the Defense Advanced Research Projects Agency, is called Computers and Humans Exploring Software Security, or CHESS.
The goal is to mix autonomous and semi-autonomous cybersecurity systems with human cyber experts who can work out some of the abstract problems that computers aren't as good at solving. Brian Pearce, director of DARPA's Information Innovation Office, described the program to Nextgov on the sidelines of the RSA Cybersecurity conference in San Francisco Wednesday.
Facebook Starts Its Facial Recognition Push In Europe
Infowars – Facebook users in Europe are reporting that the company has started giving them the option to turn on its controversial facial recognition technology.
Facebook has previously said an opt-in option would be pushed out to all European users, and also globally, as part of changes to its T&Cs and consent flow.
In Europe the company is hoping to convince users to voluntarily allow it to deploy the privacy-hostile tech — which was turned off in the bloc after regulatory pressure, back in 2012, when Facebook began using facial recognition to offer features such as automatically tagging users in photo uploads.
Health
What Hormone Disrupters Are in Your Meat Products?
Care 2 – Today, "[v]irtually the entire U.S. population consumes, without any warning, labeling, or information, unknown and unpredictable amounts of hormonal residues in meat products over a lifetime." If all hormonal and other carcinogenic feed additives aren't banned immediately, the least we should have is "explicit labeling requirements of use and of [hormone] residue levels in all meat products, including milk and eggs."
Carbon Monoxide Poisoning Symptoms + 5 Safety Tips to Prevent CO Poisoning
Dr. Axe – If you're reading this sentence right now and think you may be experiencing carbon monoxide poisoning symptoms, please step outside into fresh air and seek emergency medical care right now! You absolutely do not want to go back into your home until you're sure it's safe.
Every year, over 20,000 people in the United States go to the emergency room for unintentional carbon monoxide poisoning not linked to fires. Of those 20,000, more than 4,000 are hospitalized and more than 400 people die. (1) It's very frightening yet factual that death can result from just a few minutes of exposure to higher levels of carbon monoxide in the air or from only an hour of exposure to lower levels. (2)
Signs and Symptoms of Carbon Monoxide Poisoning
How do you know if you have carbon monoxide poisoning? What does it feel like to have carbon monoxide poisoning?
Carbon monoxide poisoning symptoms that may occur from breathing low levels of CO include: (4)
Headache
Dizziness
Weakness
Confusion
Disorientation
Breathing in high levels can cause the following carbon monoxide poisoning symptoms:
Sleepiness
Confusion
Nausea
Anxiety or depression
Vomiting
Impaired vision
Impaired coordination
Disorientation
Causes and Risk Factors
There are several possible carbon monoxide poisoning causes. The following items are examples of potential causes of CO poisoning if you inhale too much CO from them: (5)
Fireplace
Fuel-burning space heater
Furnace
Gas stove or stovetop
Generator
Idling car or truck in a garage or enclosed space
Recreational vehicles with gas heaters
Water heater
Top 5 Ways to Prevent Carbon Monoxide Poisoning Symptoms include:
Install CO detectors in all levels of your home, especially near sleeping areas.
Know what to do if your carbon monoxide detector goes off.
Buy tested and certified appliances, have them installed by a professional and check them regularly.
Never leave a vehicle running or warming up in an enclosed space like a garage, not even if the door is open.
Never use portable flameless chemical heaters or generators indoors. Also, never use a gas range or oven to heat your home.