Today's News: April 12, 2018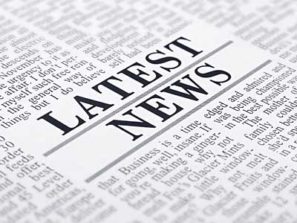 World News
Chinese official pleads guilty to corruption, abuse of power
Al Jazeera – Sun Zhengcai was the young mayor of Chongqing, one of China's fastest-growing cities, and expected to take up national leadership roles, but now he has been caught in Xi Jinping's anti-corruption crackdown.
Donald Trump: Syria Attack 'Could Be Very Soon or Not So Soon'
Breitbart – Despite a message on Twitter urging Russia to "get ready" for missile strikes into Syria, President Donald Trump specified that the timing of the strikes remained a mystery.
"Never said when an attack on Syria would take place," he wrote on Thursday. "Could be very soon or not so soon at all!"
Despite his hesitation to launch a military attack in Syria, Trump indicated that he wanted credit for helping take out the Islamic State in the Middle East.
May Readies UK for Syria Strikes, Defies Strong Public Opposition
Breitbart – Theresa May is clearing the way to launch attacks on the Syrian regime, despite multiple polls showing only one in five Brits support missile attacks.
The Prime Minister has recalled her cabinet ministers from an Easter break in anticipation of action, and they will be asked to "consider the next steps" at a meeting this afternoon, a Downing Street source told The Times.
Russia Vetoes Security Council Resolution on Chemical Weapons in Syria
Breitbart – Russian representatives at the United Nations Security Council vetoed a resolution proposed by the U.N. to open an inquiry into the Syrian government's alleged use of chemical weapons.
The resolution would have initiated a year-long investigation by the Organization for the Prohibition of Chemical Weapons (OPCW)  to determine whether Bashar al-Assad's regime was responsible for the suspected chemical weapons attack in Douma last week that killed dozens of people and left many others in excruciating pain.
Video: Experts Skeptical of Claim that Syria Carried Out Chemical Weapons Attack
Global Research – Numerous experts have expressed doubt that the Syrian government carried out a chemical weapons attack.
U.S. News, Politics & Government
Mike Pompeo's secretary of state confirmation hearing begins
Al Jazeera – The confirmation hearing for CIA chief Mike Pompeo's appointment as secretary of state has begun in the US Senate.
Appearing before the Senate Foreign Relations Committee on Thursday, Pompeo was expected to face questions over his past positions on torture, allegations of Islamophobia and a failure to disclose dealings with a Chinese company, according to reports.
Facebook's Zuckerberg grilled harder during second hearing
Al Jazeera – In his second hearing on Capitol Hill to provide answers following revelations of a massive data privacy breach, Mark Zuckerberg faced tougher questions from US Congress regarding the social media giant's policies.
The Facebook CEO was also grilled about user privacy, data collection, political bias and the social network's business model.
Anchorage voters 1st in the nation to reject bathroom bill
AP – Voters in Alaska's largest city are on track to becoming the first in the U.S. to defeat a so-called bathroom bill in a referendum that asked them to require people using public bathrooms and locker rooms consistent with their gender at birth
Gun rights supporters: Bring your unloaded rifle to rallies
AP – Organizers are encouraging gun rights supporters to bring unloaded rifles to rallies at state capitols across the U.S. this weekend, pushing back against a wave of student-led gun violence protests that some see as a threat to the Second Amendment.
A group called the National Constitutional Coalition of Patriotic Americans spread word of the gatherings on social media. Organizers have permits for rallies Saturday outside 45 statehouses, said David Clayton, of West Virginia, one of the coalition's founders.
Missouri governor accused of sexually abusing woman
BBC – A woman who had an affair with Missouri governor Eric Greitens says he "coerced" her into sex, according to a state committee report.
The bipartisan report, released on Wednesday, details graphic allegations against the governor.
Mr Greitens called the investigation a "political witch hunt" and refused to testify to the committee.
Missouri attorney general Josh Hawley, a fellow Republican, has joined calls for him to resign.
Mr Greitens is separately charged with invasion of privacy and is scheduled to stand trial in May.
Rosenstein Relents, Lets Nunes See FBI Document That Launched Trump-Russia Probe
Breitbart – Deputy Attorney General Rod Rosenstein, facing a contempt of Congress and impeachment threat, relented Wednesday and allowed House Intelligence Committee Chairman Devin Nunes (R-CA) to view the document the FBI used to launch the Trump-Russia investigation.
"After numerous unfulfilled requests for an Electronic Communication (EC) related to the opening of the FBI's Russia counterintelligence probe, Chairman Trey Gowdy and I met this afternoon with Deputy Attorney General Rod Rosenstein. During the meeting, we were finally given access to a version of the EC that contained the information necessary to advance the Committee's ongoing investigation of the Department of Justice and FBI.
Trump insists that if he wanted to fire Mueller, he already would have
Infowars – President Donald Trump said Thursday that if he wanted to fire special counsel Robert Mueller, he would have months ago.
"If I wanted to fire Robert Mueller in December, as reported by the Failing New York Times, I would have fired him. Just more Fake News from a biased newspaper," Trump tweeted Thursday morning.
Economy & Business
Trump weighs rejoining Trans-Pacific Partnership amid trade dispute with China
Washington Post – President Trump told top administration officials Thursday to look at rejoining the Trans-Pacific Partnership, the multination trade agreement he pulled the United States out of shortly after taking office.
Rejoining the pact would be a major reversal as Trump escalates a trade conflict with China. The 11-nation Pacific rim trade deal was intended by the Obama administration as a way to counter China's influence, but Trump criticized the pact as a candidate and pulled the United States out of the pact in early 2017.
Trump gave the new orders to U.S. Trade Representative Robert E. Lighthizer and National Economic Council Director Larry Kudlow during a meeting with lawmakers and governors on trade issues, according to two GOP senators in attendance.
Bitcoin jumps 10 percent to two-week high, leads broad crypto surge
Infowars – Cryptocurrency prices jumped on Thursday, led by a 10 percent surge in bitcoin to two-week highs, though analysts said they were unsure of what had triggered the spike.
Science & Technology
Elon Musk Calls for Regulation of Social Media and AI to Stop 'Fake News'
Breitbart – Tesla and SpaceX CEO Elon Musk has called for greater regulation of Silicon Valley companies and particularly artificial intelligence, to stop the spread of "fake news."
Chinese Spies Engaged in Massive Theft of U.S. Technology
Infowars – China is engaged in large-scale theft of American research and technology from universities, using spies, students, and researchers as collectors, experts told Congress on Wednesday.
Uber launches new safety features for U.S. riders
Infowars – Uber Technologies Inc[UBER.UL] said on Thursday it unveiled new safety features including an emergency button that will connect U.S. riders directly to 911.
Health
April is Autism Awareness Month. 2012 Research Proved Cell Phone and WiFi Radiation Disrupts Brain Barrier, Causes It To Leak. No Safe Level Scientifically Determined for Kids or Pregnant Women.
Activist Post – All of our wireless devices and products operate by using microwave radiation frequencies.  It's not magic.  CBSNews.com recently posted on their website "Cell Phones and Cancer: 8 Dumb Things to Boost Possible Cancer Risk".  It included not encouraging kids to use cell phones.  You may now realize that there is more to be concerned about other than cancer.
If you know any parents with autistic children, please consider providing this article to them – or at least Dr. Jelter's name and Peter Sullivan's website.  Maybe this will help them better care for their children.
Products that emit microwave radiation and electrical pollution (Electrosmog) include cell phones, cordless phones, Fitbits and other activity trackers, iPads, digital and wireless utility "smart" meters, virtual reality devices, and WiFi routers.
In opioid epidemic, some cities strain to afford OD antidote
AP – On a Baltimore street corner, public health workers hand out a life-saving overdose antidote to residents painfully familiar with the ravages of America's opioid epidemic. But the training wraps up quickly; all the naloxone inhalers are claimed within 20 minutes.
"We could've easily handed out hundreds of doses today. But we only had 24 kits. That goes fast," said Kelleigh Eastman, a health department worker assisting the city's bluntly dubbed "Don't Die" anti-overdose campaign.
Please follow and like us: