Today's Guest: John Tatar + Marjory Wildcraft

Monday, May 14, 2018:
Power Hour listener John Tatar joins the show to discuss his gubernatorial run in Michigan.
Website: www.johnjtatar.com
Marjory Wildcraft supplies incredible practical and useful information on how to increase everyone's standard of living, security, and having real insurance by growing your own medicine. Marjory will be discussing the upcoming Homegrown Medicine Summit. Marjory Wildcraft is the host of the upcoming "Home Medicine Summit" which features 46 presentations by best selling authors, leading research institutes, and super empowered individuals.  The event is online and completely free.  It airs from May 14th to the 20th.
Registration is open and FREE tickets are available for Marjory Wildcraft's Home Medicine Summit
Because only registered attendees will get the complete schedule, with instructions for watching! So don't wait and miss out…Claim your free ticket now, while it's fresh in your mind.
Move Trailers for the Home Grown Summit:
Click Here To Watch Trailer #1
Click Here To Watch Trailer #2
You can review the daily speaker schedule here.
Click Here To Watch The Day #1 Videos!
Watch at: https://homemedicinesummit.com/playing-live-today/
Don't Forget… You Have 24 Hours to Watch These Interviews FREE.
Then Your Access EXPIRES, And We Release NEW Daily Videos.
The FREE PRESENTATIONS will be available from 9 a.m. CST to 8:59 a.m. CST the following day, when the NEW daily presentations are released. (And the previous day's videos will disappear.)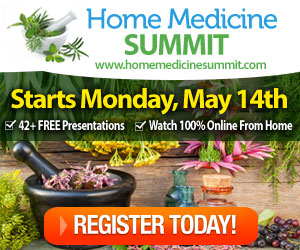 Archives for today's show:
May 10, 2018 (hour 1) – News + John Tartar
May 10, 2018 (hour 2) – Guest Marjory Wildcraft
Please follow and like us: