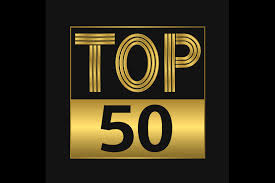 The Talk Stream Live Power 50 2019
The 50 Most Influential and Most Listened-To Streaming Talk Show Hosts of 2019
Rank / Show
1 Rush Limbaugh
2 Michael Savage – The Savage Nation
3 Sean Hannity
4 Mark Levin
5 Clyde Lewis – Ground Zero
6 Chris Plante
7 Glenn Beck
8 George Noory – Coast to Coast AM
9 Howie Carr
10 Hugh Hewitt
11 Dennis Prager
12 Jimmy Church – Fade to Black
13 Sebastian Gorka – America First
14 Ben Shapiro
15 Brian Kilmeade
16 Red Eye Radio
17 Alex Jones
18 Mike Gallagher
19 Larry Elder
20 Richard C Hoagland – The Other Side of Midnight
21 John Batchelor
22 The Dana Show
23 Joe Pags
24 John B Wells – Ark Midnight
25 Rob McConnell – The X Zone
26 Mornings on the Mall
27 Bill Cunningham
28 David Schrader – Midnight in the Desert
29 Tammy Bruce
30 Michael Medved
31 Armstrong & Getty
32 Kim Komando
33 Bernie & Sid
34 David Knight
35 Michael Vara – Late Night in the Midlands
36 Lars Larson
37 Buck Sexton
38 Brian Sussman
39 Jim Bohannon
40 Daniel Brigman – The Power Hour
41 Dave Ramsey
42 Joe Piscopo
43 TRP – The Right Perspective
44 Jesse Lee Peterson
45 Stephanie Miller
46 Owen Shroyer – The War Room
47 Clark Howard
48 The Conspiracy Show
49 MANCOW
50 Phil Valentine
Survey Period: (01/01/2019 – 12/31/2019)
Sample Size: 36 Million Listening Sessions
Source: Talk Stream Live
Editor's note: Talk Stream Live (TSL) sampled record-setting 36 million listeners during 2019 to produce The Power 50 Report – The 50 most influential and most listened to streaming talk show hosts. The Power 50 includes the big personalities talk show fans would expect as well as some new media rising stars. Congratulations to the members of The TSL Power 50! Rush Limbaugh was the top talk show. Michael Savage took second place, followed by Sean Hannity, Mark Levin, Clyde Lewis to round out the top 5, and Chris Plante at #6 had a huge year! The power of politics, personalities and the paranormal played a pivotal role in the power rankings. TSL's expanded genre channels and apps further fueled the growth of these in-demand streaming shows.
The TSL Power 50 Report tracks streaming talk shows through our website, channels, apps and gadgets. (This report only ranks the talk show hosts that are listed at TalkStreamLive.com.)
Listen to The Power Hour on Talk Stream Live
Live Stream:
By Telephone:
701-300-5252 (live only from 11AM – 1PM CT)
Did you know that when you're on the road with limited data or no wifi available you can still listen to every minute of the Power Hour by calling (701) 300-5252.
No smartphone, app or internet needed.. Saves your data plan and no extra cost if you have unlimited minutes. Call (701) 300-5252. 
Listen to the Power Hour on any phone, anytime – anywhere..
Podcast by Phone from TSL: (641) 793-9840. **Press the 6 key fast forward the show and the 4 key to rewind
Mobile Apps: