Cardio Miracle
Supercharge your life with Cardio Miracle!
To purchase Cardio Miracle online visit www.cardiomiracle.com/thepowerhour
For those who would like to purchase by phone call The Power Mall at 877-817-9829. Cardio Miracle is drop shipped from the manufacture.
Nitric Oxide is known as the "miracle molecule" for its role in preserving health, repairing damage and triggering critical processes in the body that sustain life. Unfortunately the body slows down its production of nitric oxide every year of life. By the time a person reaches 80, he is producing about 15% of what he produced at age 20. A Low level of nitric oxide is responsible for increased inflammation and the aging of the body.

The good news is nature gave us ingredients that trigger your body to produce more nitric oxide. When the body produces high amounts of nitric oxide it slows down aging and repairs damage throughout the body, most notably the cardiovascular system.

Director of Neuroscience at John Hopkins Medical School wrote, "in my 25 years of research, I have never seen a molecule [nitric oxide] that so pervasively influences normal and abnormal body functions." – Dr. Solomon Snyder

Cardio Miracle's extensive formula goes beyond delivering the finest cell-signaling nitric oxide boosting ingredients.

For a few dollars a day, you can support healthy blood pressure, improved blood flow, oxygen, circulation, natural energy and recovery from exertion by boosting the "Miracle Molecule" nitric oxide in your daily supplementation.

Cardio Miracle's enhanced dual pathway delivery system delivers bio-available ingredients in therapeutic doses of:
Nitric oxide boosting ingredients, Vitamin D3 coupled with Vitamin K2, Essential B complex vitamins, and a potent blend of high-powered anti-oxidants.

Get all the anti-aging and disease prevention in just one great tasting drink.
Cardio Miracle packs a powerful complex of antioxidant protection protecting nitric oxide production; Astaxanthin, Resveratrol, Pine Bark, Alpha Lipoic Acid, Holy Basil, Turmeric and Grape Seed to name a few.

Enriched with COQ10, Hawthorn Berry, Pycnogenol, Niacin, Selenium, Zinc and other trace minerals – Cardio Miracle adds even more benefits to the whole body system.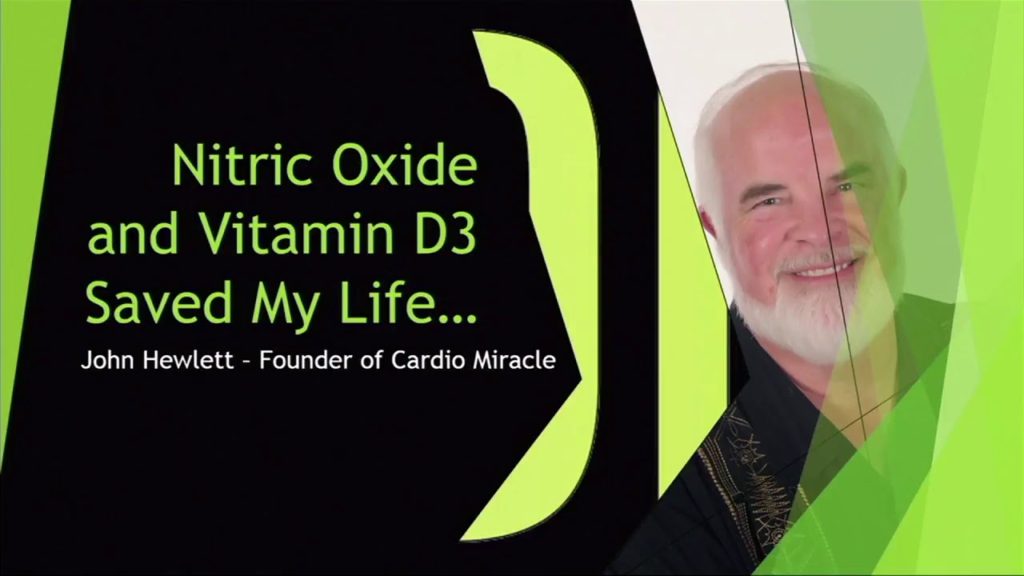 KEY INGREDIENTS
Educate, Uplift and Inspire
We believe in total transparency, particularly when it comes to consumables. Cardio Miracle's commitment to our customers is full disclosure of our ingredients.
Our formula is a five-year labor of love founded on the Nobel laureate, Louis J. Ignarro's discovery of nitric oxide's cell-signaling action. Cardio Miracle incorporates the latest research findings on enhancing and increasing nitric oxide's absorbability. What began as a mission to create the finest nitric oxide booster in the world soon became the development of a potent health enhancing drink that also supports critical chemical processes in the body that destroy pathogenic organisms and support the body's immune system against attack.
Five years of laboratory testing was necessary in order to achieve a world-class product worthy of the founder's approval. We pride ourselves on the exclusive use of the most absorbable and active form of vitamins and minerals, but also the highest quality ingredients.
We encourage label reading and self-education before considering any supplement, but most especially a nitric oxide booster – due to the complexity of benefits and side effects from this miraculous cell-signaling molecule.
Cardio Miracle is a formula of the highest standard, worthy of human consumption and we guarantee our customers total satisfaction. We aim to change the world, one life at a time.
AVAILABLE PRODUCTS
90 Serve Canister Cardio Miracle $149.97, Shipping $12.97
760 Serve Canister Organic Cane Sugar $109.97, Shipping $12.9
60 Serve Canister Stevia $109.97, Shipping $12.97
60 Serve Canister Cardio Miracle Vegan $149.97, Shipping $12.97
Cardio Miracle Vegan Single Serves $79.97, Shipping $12.97
Click on any ingredient below for details on its purpose:
Why Cardio Miracle?
Cardio Miracle selects the finest and most nitrix oxide boosting and extending ingredients in its formula.
Cardio Miracle has a proprietary "dual pathway nitric oxide signaling" for boosting sustained nitric oxide throughout the body.
Cardio Miracle is manufactured at a recognized leader in quality, testing, and pharmaceutical grade facility.
Cardio Miracle's unique formulation supports maximum absorption of it's ingredients, Vitamin D3, Vitamin B's , and Vitamin C from each dose.
To purchase Cardio Miracle online visit www.cardiomiracle.com/thepowerhour
For those who would like to purchase by phone call The Power Mall at 877-817-9829. Cardio Miracle is drop shipped from the manufacture.
Please follow and like us: