Salt Lake City Officer that Grabbed Nurse Alex Wubbels Fired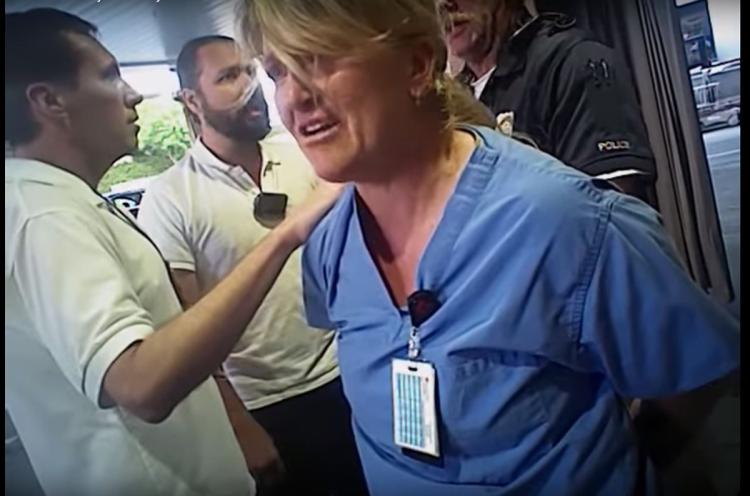 Authorities say a Utah police officer who was caught on video roughly handcuffing a nurse because she refused to allow a blood draw has been fired.
A Salt Lake City Police spokesman said Chief Mike Brown made thedecision Tuesday following an investigation into Detective Jeff Payne, who made the arrest that became a flashpoint in the ongoing national conversation about police use of force.
Body-camera video showed nurse Alex Wubbels explaining hospital policy required a warrant or formal consent to draw blood from the patient injured in a July 26 car crash. Payne had neither but insisted. The dispute ended with him dragging her outside as she screamed she had done nothing wrong. Police later apologized and changed their policies.
Trump Threatens to End NFL Tax Breaks  – Commissioner Roger Goodell Responds  Washington Times  Yesterday, President Trump escalated his battle with pro football players protesting the national anthem by urging the government to end use of tax-exempt municipal bonds used to build or renovate National Football Leagues tadiums.
Hours later, the NFL  Commissioner Roger Goodell released a letter saying the league's position is that "everyone should stand." It remains to be seen how the league follows through on that stance, but it suggests the NFL is feeling the heat from a president who has spent the better part of a month blasting the anthem protests and turning the issue into a major dividing line in American society. Trump twittered yesterday,  "Why is the NFL getting massive tax breaks while at the same time disrespecting our Anthem, Flag and Country? Change tax law!"  He also took aim at ESPN, saying the network — which airs "Monday Night Football" — is struggling for viewers while employing broadcasters who have defended the players' kneel-down protests
Related: NAACP Responds to Cowboy's Owner Jerry Jones