Pentagon says allied strike took out the 'heart' of Syria's chemical weapons program but Assad retains 'residual' capability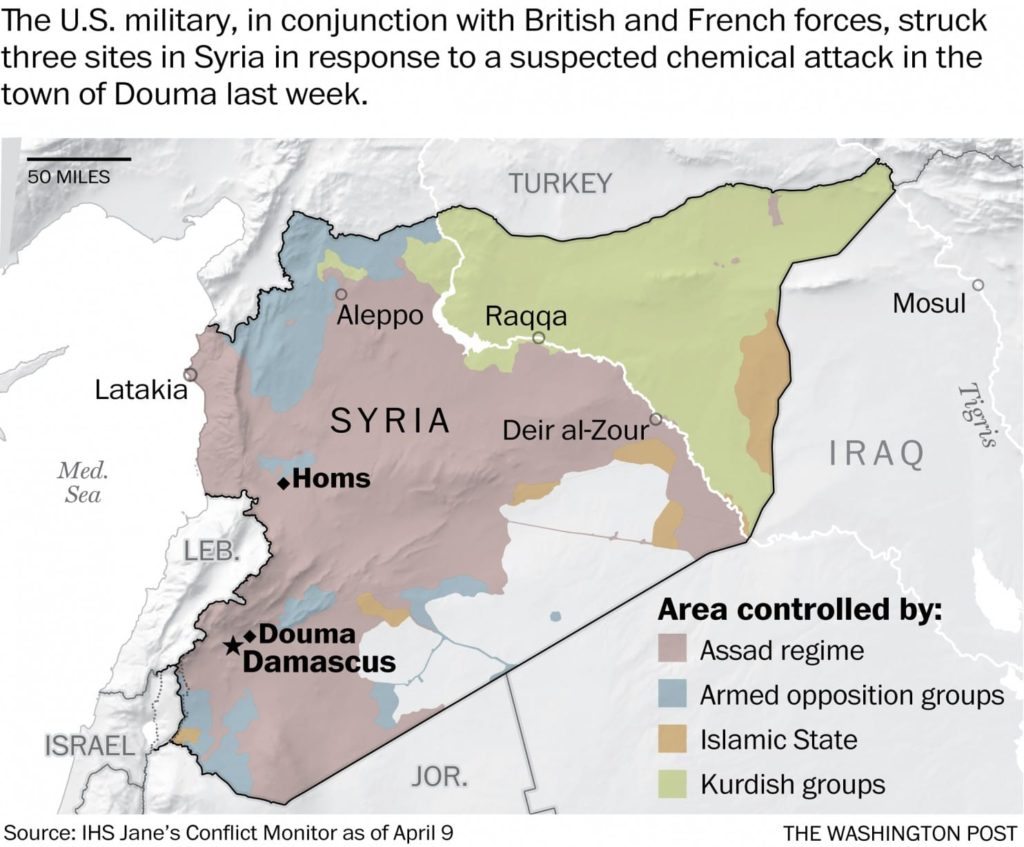 Washington Post – Western leaders warned Syria on Saturday that they could launch further missile strikes if chemical weapons are used again, while the pre-dawn attacks were denounced by Damascus and its backers as illegal actions that would carry repercussions.
But one major worry appeared to ease: That the coordinated attacks by the United States, France and Britain late Friday could have set off a direct confrontation with Syria's most powerful military partner, Russia.
At the Pentagon, the director of the Joint Staff, Lt. Gen. Kenneth McKenzie, said the more than 100 missile strikes delivered a blow to the "heart" of Syria's chemical weapons network. He acknowledged, however, that Syria retained "residual" capacity, but gave no details on the scope of what could be left.
Please follow and like us: