Justice Department Will Not Prosecute Baltimore Officers with Freddie Grey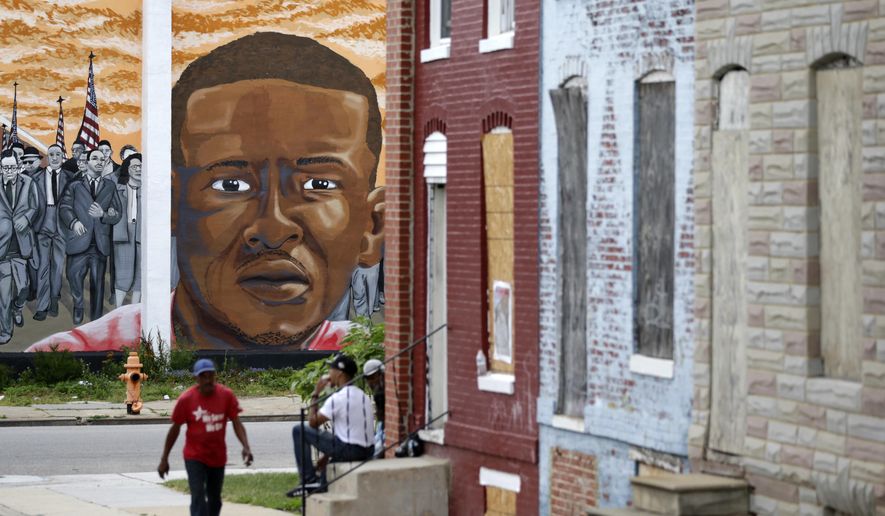 The Justice Department announced this week it will not bring federal charges against six Baltimore police officers who were involved in the arrest of Freddie Gray, a black man who died after suffering injuries in the back of a police van. After concluding what the Justice Department called "an extensive review," federal prosecutors determined that there was insufficient evidence to prove that the six officers willfully violated Gray's civil rights. Gray's neck was broken as he rode in the back of a police van following a 2015 arrest. He had been handcuffed and shackled, but his seat belt was not fastened.
"Prosecutors considered multiple theories of liability, based on multiple constitutional provisions, including theories of false arrest, excessive force, and deliberate indifference to the risk of serious harm to Gray," read a statement from the Justice Department on the decision. "Although Gray's death is undeniably tragic, the evidence in this case is insufficient to meet these substantial evidentiary requirements." The six officers involved in his arrest and transport had faced state charges. But after three of the officers were acquitted at trial, Baltimore State's Attorney Marilyn Mosby dropped the remaining cases. Gray's death set off a wave of riots in Baltimore, and led to an Obama-era Justice Department review that found a widespread pattern of abuse and misconduct by the Baltimore Police Department. The DOJ's report found officers unconstitutionally stopped and searched residents, disproportionately targeted black residents and frequently resorted to physical force during interactions that didn't warrant it.
Hits: 4