New Clay Cleansing Mask!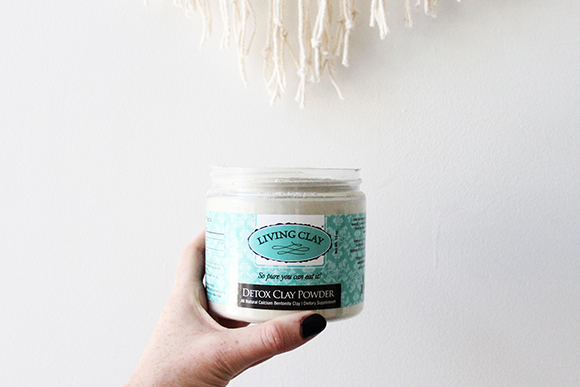 The use of
clay
topically for soothing and healing the skin, and even for internal medicinal uses traces back throughout ancient history.
Clay
as medicine has been referenced as far back as ancient Rome, 60 BC to be exact. Aristotle – the Father of Medicine – also referenced the conscious effort of eating the earth, in the form of soil or
clay
for its therapeutic benefits as far back as 384-322 BC.
Considering that the Earth is made up largely of minerals, which is the bulk of what
clay
is, it wouldn't be surprising to find out that the use of
clay
as medicine traces back even further. All throughout the natural world we see animals use mud intuitively to protect themselves from excessive sun exposure, to ward off insects and bugs and to essentially protect their skin.
Still today, the practice of
clay
therapy is present. However, now we have even more evidence as to why the use of it is so extraordinarily helpful. Today, with the exposure to a wide range of toxins, stress and environmental pollutants, it is no mystery as to why so many people suffer from skin issues.
Most imbalances in the skin come down to three primary issues; inflammation, bacterial imbalance, and toxicity. All three of these areas can be remedied with the application of
Clay
topically to the skin.
Free clay booklet
– a free downloadable booklet on How to Mix and Use a triple swelling Calcium Bentonite
The Cleansing Clay Mask draws out skin's impurities and excess oils, leaving it refreshed and purified. Its gentle cleansing abilities are perfect for removing make-up, and the mask's soothing benefits make it ideal for use after shaving. Suggested Use: For facials, apply a thin layer to face and neck and allow to dry for 15-20 minutes. Rinse with warm water and pat dry. For best results, follow up with the Rejuvenation Face Cream.
Additional Power Mall Clay Products:
Call 877-817-9829 or visit www.thepowermall.com to order
The benefits of Living Clay are untold and yet many people don't utilize it to its fullest. To gain understanding of how to use clay, listen to author and clay expert Perry A~ as she explains what it can be used for and how to use it effectively. With the toxins everywhere we turn, clay is more important than ever and everyone should have it in their medicine cabinets!
Please follow and like us: