CANADIAN GOVERNMENT PLACING ORDER FOR SH@*LOAD OF ANFO!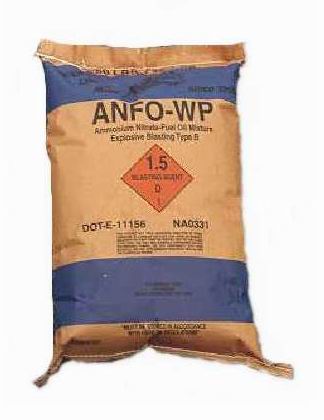 Posted by George Freund of Conspiracy Cafe on October 29, 2018
Trade Agreement: Canadian Free Trade Agreement (CFTA)
Tendering Procedures: If 2+ bids offer Canadian goods/services other bids will not be considered
Competitive Procurement Strategy: Lowest/Lower Bid
Comprehensive Land Claim Agreement: No
Nature of Requirements: Commercial Explosives
W2585-180004/A
Line 1, Commercial Explosives
The Department of National Defence requires a Regional Individual Standing Offer (RISO) for the supply and delivery of Commercial Explosives including Ammonium Nitrate Fuel Oil (ANFO) and boosters on an as and when required basis. Delivery is required to be made to the Canadian Forces Ammunition Depot (CFAD), Dundurn, SK. The period of the Standing Offer is three years from the date of award.
There are security requirements associated with this requirement. For additional information, consult Part 6 – Security and Other Requirements, and Part 7 – Resulting Contract Clauses. For more information on personnel and organization security screening or security clauses, Bidders should refer to the Contract Security Program of Public Works and Government Services Canada (http://www.tpsgc-pwgsc.gc.ca/esc-src/introduction-eng.html) website.
Delivery Date: Above-mentioned
The Crown retains the right to negotiate with suppliers on any procurement.
Documents may be submitted in either official language of Canada.
https://buyandsell.gc.ca/procurement-data/tender-notice/PW-CAL-136-6819
I think we'd better raise the false flag and expect a surprise from some Trudough jihadi.
Please follow and like us: