LOCAL ADVERTISING TIME AND BARTER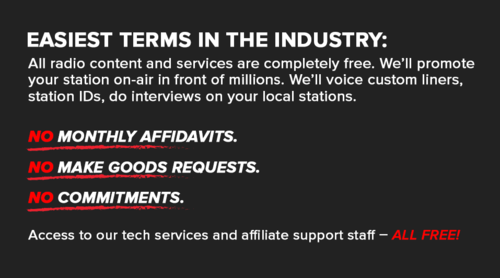 12 minutes local inventory, including the optional top of the hour news segment (5 minutes).
No make goods required for hour(s) missed ever.
The Power Hour stations are also at advantage and have access to potential opportunities by working with our sales team and towards increasing local ad revenue.